Services
When the climbers come out to your property, they can perform tree removals of damaged trees. Diseased trees can be removed or pruned, and growing trees can be pruned to prevent them from becoming too large. Many trees on your property will become unsafe if you allow them to overgrow. Also, the trees on your lawn can kill your grass with the massive amount of shade they produce.
 All Aspects of Tree Pruning
Dead wooding
Hazardous limbs removed
Weight reduction
Sunlight enhancement
Crown reduction, thinning and uplifting
Re-shaping
Hedging and trimming
Fire fuel reduction
Fruit trees pruned correctly
Service lines cleared.
Diseased trees are much more insidious. They may show no signs of decay, but they could be pushed over by a stiff breeze. When Blairgowrie Tree Services come to your home, they can survey every tree to make sure the trees are healthy. Unhealthy trees can be removed quickly for your own protection.
Blairgowrie Tree Services can prune your trees back, create mulch from felled trees and prune your hedges. McCrae Horticultural Services also prunes trees to healthy branch lengths and heights. This service helps to keep the trees healthy, and less shade will promote grass growth on your lawn. The combination of our tree pruning and mulching services can keep your lawn looking beautiful all during the year.
The trees on your property must be kept in check throughout the year. Trees can be damaged by storms or ruined by disease. Before these trees fall on your house, contact Blairgowrie Tree Services for assistance. We have expert climbers with over 25 years of experience in tree felling.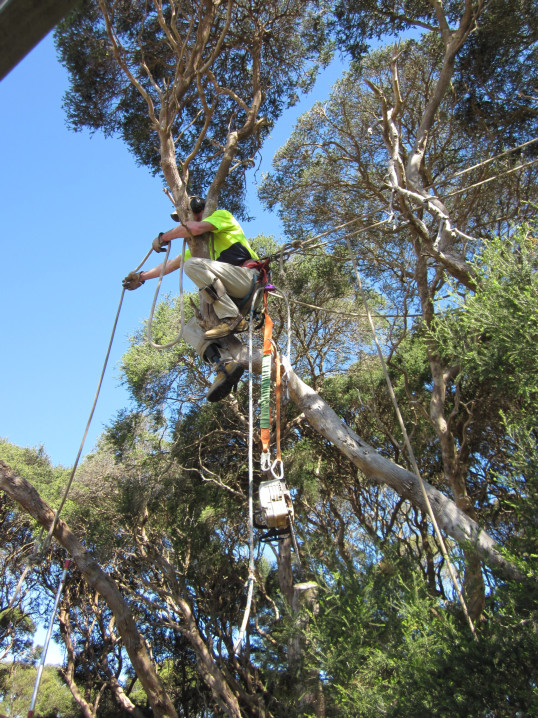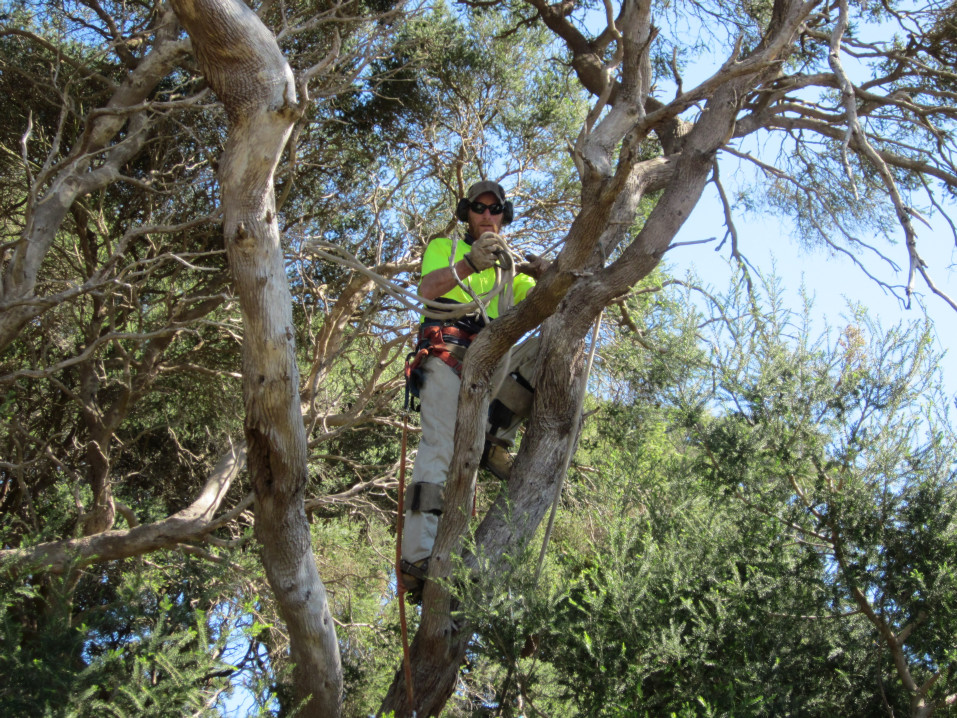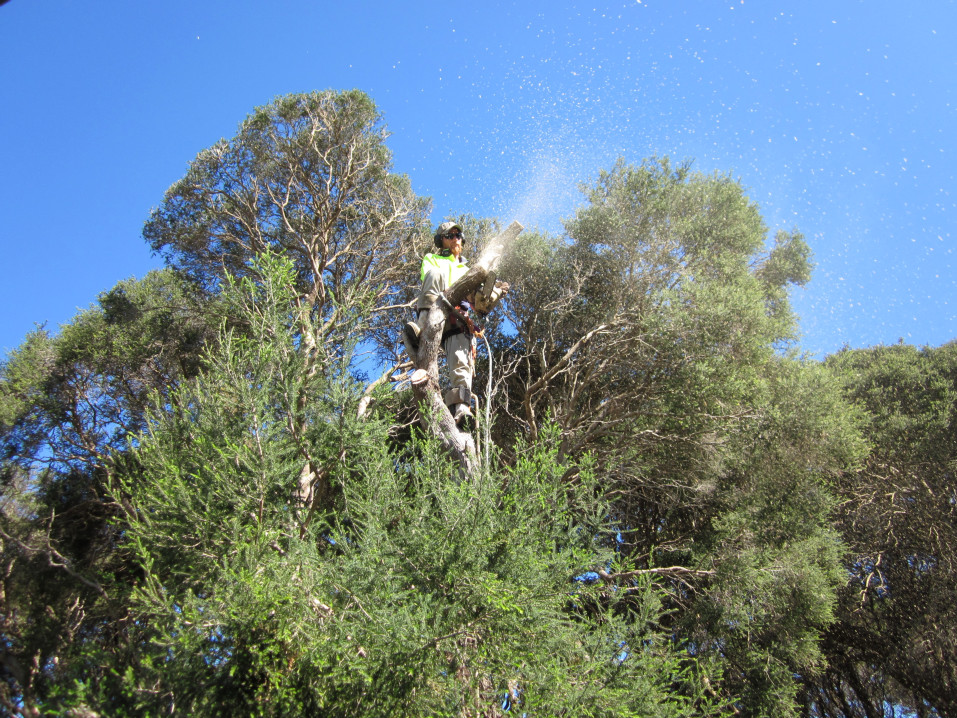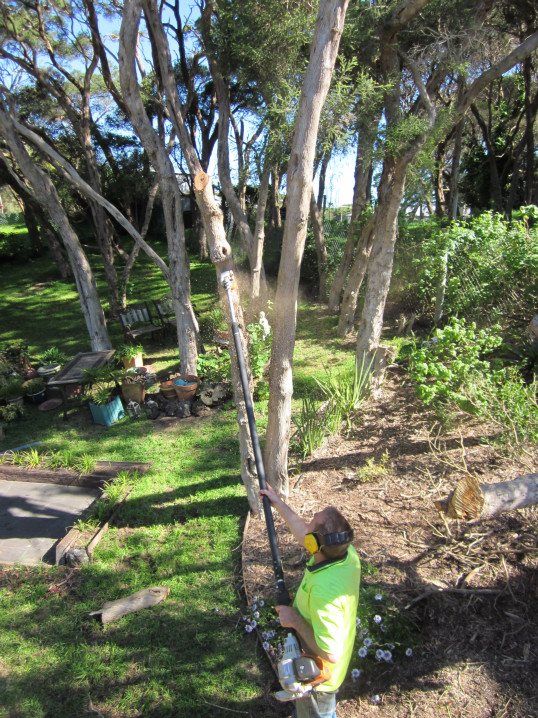 Full Tree Removal
We are experts at dismantling and removing trees with minimal disruption to existing gardens. We place a strong emphasis on safety, employing the most efficient methods of tree removal suited to your job including stump poisoning or grinding as required. Mulch and firewood can be recycled by you or removed by us.  We take care so that at the end of the job the property is left clean and tidy.
Storm Damage
All emergency work is carried out safely and efficiently to minimise damage and disruption to your family, home and property.
Pest and Disease Control and Fertilization
Elm leaf  beetle control via soil injection (in September/October) and foliage spraying over the summer months. Tree spraying for various insects and fungal diseases. In many situations tree fertilizing is essential to keeping your trees strong, healthy and resistant to pests and diseases. We use organic fertilizer and trace elements, often lacking in the sandy soil of the Southern Mornington Peninsula.
Contact McCrae Horticultural Services & Blairgowrie Tree Services, over 25 years of service and many happy customers make us the premier tree specialist & horticultural service expert on the Mornington Peninsula.